Full Home Inspection
Visit the Inspection Checklist page for more details on what is included with our Full Home Inspection.
***Add-On Services – Additional Fee Applies to the Following:
Termite Inspection
We check the exterior and interior foundation for areas where termites could enter the house. We inspect the interior walls, baseboards, structure, and other organic components for termite damage or evidence. We also perform termite inspections using the official form requested by lenders for certain FHA, VA, and USDA loans.
Radon Gas Measurement
We set up a state-of-the-art radon monitor that runs for 48-72 hours and gives the radon level results inside the house over that period of time. High radon level exposure over time can cause lung cancer. Radon cannot be seen, smelled, or tasted so testing for it is the only way to know if there are high levels.
Main Sewer Line Scope
We offer sewer scopes for an additional fee to assess the condition of the main sewer line of the house that goes out to the street.
Houses older than 1980 are more likely to have sewer line issues, but we can do a sewer scope on a house of any age.
Houses with sewer piping made of cast iron are prone to corrosion and rust. Those with clay piping tend to disconnect and have offsets at the connections. If your house was built around 1920-1940 then you may have orangeburg piping, which can become crushed and blister.
Replacing a main sewer line requires digging up the yard and is costly, often ranging from $6,000-$12,000+. Order a sewer scope with your home inspection today.
Infrared Camera Scan
We use advanced cameras to detect temperature anomalies that could indicate water leaks, overheating electrical components, drafts, missing or inadequate insulation, and functioning heating and cooling components.
Sprinkler System Inspection
We run the sprinklers at the control panel zone by zone and check for proper coverage, non-functioning or broken sprinkler heads, or sprinklers that are spraying the house. Sprinklers are ONLY inspected when the sprinklers are in the ON position and when the freezing temperatures have passed, usually between the months of June-September.
Methamphetamine Sampling
We offer meth sampling for those that want peace of mind or suspect drug use at the house. Samples are taken in areas that are deemed reliable to find meth residue. The samples are analyzed by a certified lab and the results are usually emailed to you within 72 hours after the test is completed.
Mold Sampling
We do a visual inspection for mold/fungus as we do the home inspection. If mold/fungus is found then we will recommend further testing. We either take a swab or air sample and send the samples to a certified lab. They then email the results, usually within 72 hours of completing the test.
Lead-Based Paint Testing
We perform lead-based paint testing by checking the surface of several areas inside and outside of the house. Lead-based paint was used up until it was banned in 1978. A swab is used to check for lead in the paint. The results are included in the home inspection report.
Asbestos Sampling
We inspect for possible ACMs (asbestos-containing materials) such as popcorn ceiling texture, duct wraps, attic insulation, piping insulation, floor/ceiling tiles, siding, and roofing and advise you on whether or not sampling is recommended. The sample is then analyzed by a certified lab and results are emailed, usually within 72 hours.
New Construction Inspections
We inspect new construction and often find improperly installed components, areas that have been damaged during construction, unfinished items, and things that were missed or skipped over. These items can then be brought to the builder to give them the opportunity to get them fixed.
Cabin Inspections
Manufactured Home Inspections
Pre-Listing Inspections
Multi-Unit Inspections
Annual Maintenance Checkups
11th Month Warranty Inspections
Rental Property Inspections
Expert Testimony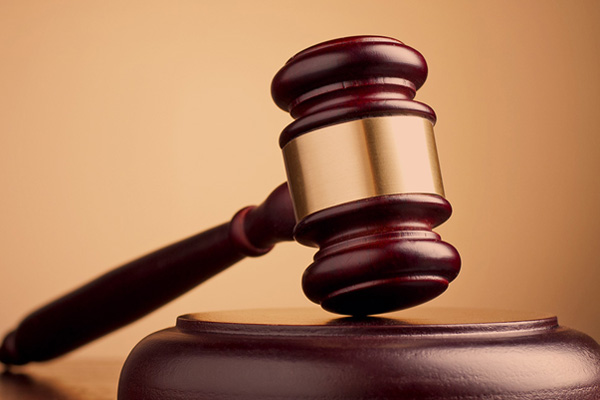 The owner, Sheehan Thomson, can help clients and attorneys win cases as an expert witness in court cases involving builder mistakes, contractor malpractice, and other home building issues.
What is expert testimony? Expert testimony is when our company or a representative from our company is hired to provide an expert opinion in court or for a court case. The inspectors in our company are so well versed in the inspection field we may often be called upon to assist in a case that may go to court to resolve a dispute. Our inspectors are trained to give factual information based on what was accessible at the time of our inspection.
We may be used for a case that needs assistance in any of the following:
Installation Disputes – When a party believes that the installation of building products were done against the manufacturers specifications, were improperly used for it's intended purpose, is against code or safety standards.

Failing Building Material – This is when someone has some building material that has obviously failed prior to its manufactured intended life. We investigate to determine if the product was installed in accordance with the manufacturer's guidelines and if it has prematurely aged or "Failed" to meet what the manufacturer represented its life line to be.

Real Estate Disputes – Sometimes in a real estate transaction a dispute arises as to the condition of the property. We can help whether it is through arbitration or a court hearing. We will identify the condition and what needs to be done for it to perform its intended function. We can give cost estimates to assist in the resolution.